(continued from previous post…)
To me, Scripture memorization is absolutely essential.  There is no substitute for it. It is putting Treasure in the spiritual bank to be drawn from later when needed.
This is what I mean by 'sowing seed.' I firmly (and gently) plant the Word of God into the soil of my children's hearts by teaching them to remember it.
In Deuteronomy 8:11-20, God soberly warns the children of Israel not to forget Him. It is a matter of life and death. In verse 19, He says:
And it shall be, if thou do at all forget the LORD thy God, and walk after other gods, and serve them, and worship them, I testify against you this day that ye shall surely perish.
So, I take it seriously. We are to remember the Word of God. Read, repeat, recall, remember.
This is how we do it:
We learn a new verse every week (usually on Monday). It goes on an index card (written by Mom) into our verses box (a plain old recipe box).
We (those that can write) copy that verse into our 'journals', which are 3-ring binders with a dedicated Bible section. For those too young to write, I sometimes draw a picture that represents the verse, and the child learns to associate it with the visual.
We read, rhyme, rehearse, review, and repeat the verse until we can say it verbatim, including the reference. (Still on Monday)
For the rest of the week, we play games testing one another on the new verse and others from previous weeks, using the index cards. Sometimes, we simply use them as flash cards. But we do it daily.
Note that I said "We" a lot. Mommy learns the verse, too. 🙂 I have found that they are much more apt to learn Scripture when I am learning right along with them.
We began this method when my oldest two children were 3 and 5, and we started with the alphabet. We assigned a simple verse (or part of a verse) to each letter in the alphabet, and about 26 weeks later, we knew 26 new scriptures by heart! Yes, even my 3-year-old (she turned 4 before we finished the alphabet verses).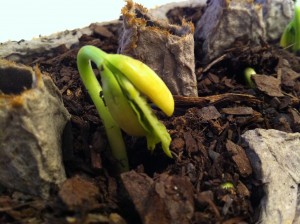 These are our Alphabet verses (hover over them to read):
A: Isaiah 53:6 (first half)
B: Ephesians 4:32
C: Ephesians 6:1
D: James 4:8 (first half)
E: Proverbs 30:5 (first half)
F: Isaiah 9:6 (The WHOLE verse! It took major effort, but we did it!)
G: Psalm 119:165
H: Matthew 24:35
I: 1 Thessalonians 5:18
J: Matthew 7:1
K: Psalm 100:3
L: Psalm 19:14
M: Psalm 34:19
N: Acts 4:12
O: 1 Samuel 12:24
P: John 14:27
Q: Hebrews 4:12 (the 'Q' is a bit obscure, but it works)
R: Philippians 4:4
S: Matthew 6:33
T: Proverbs 3:5,6
U: Ephesians 3:20
V: John 3:5
W: Isaiah 43:2
X: Psalm 127:1
Y: John 15:14
Z: Revelation 3:19 (you have to look a bit for the 'Z' here, but it'll do)
After we learned these, we moved on to other important and wonderful verses (aren't they ALL?) like Deuteronomy 6:4-9, Acts 2:38-42, Colossians 3:2, Exodus 20:1-3, John 3:16, Romans 3:23 and 6:23, and whole chapters like Psalm 1, 23 and 24, and the 'Creation Hymn' in Genesis 1:1-2:3.
We chose to memorize these in the King James Version, because of its broad influence, beauty, and connection to so many other Bible Study helps.
[A side note: this does not comprise our Bible curriculum/devotion; we also read daily stories from The One Year Bible for Children. The stories are brief but well-put with quality illustrations and questions for discussion. Recommended.]
I am not sharing this to brag, but to encourage: you CAN teach your children the Scripture, and from early childhood, they CAN be rooted in truth.
I cannot control how their lives will play out. What I can do is offer them my best, teaching them the Word, diligently, now, while I can. It will be their escape when temptation comes, and their protection in the heat of battle.
"And thou shalt teach them diligently unto thy children, and shalt talk of them when thou sittest in thine house, and when thou walkest by the way, and when thou liest down, and when thou risest up." Deuteronomy 6:7