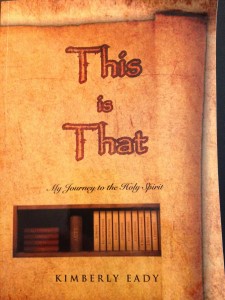 "Have you ever wondered if this is it? Is this true Christianity? Am I as close to God as I can be until I reach Heaven?"
This book chronicles the path of a faithful Baptist couple who found that there was MORE God had to offer them. It is drawn from the personal journal of a woman who sought God herself and was surprised to find what awaited her. And it had been there in the Scriptures all along!
I can't recommend it highly enough.